TRA is continuing to provide opportunities for TRA members to convene online and to hear from interesting speakers.  On Friday, April 30, 2021, TRA sponsored an online Zoom event with Arnie Streland.  Arnie is the Northrop Grumman Corporate Lead Executive – Los Angeles, where he focuses on the Northrop Grumman relationship with the U.S. Space Force's Space and Missile Systems Center (SMC).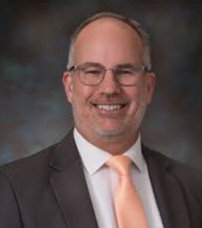 Arnie gave a brief background on the actions that led to the stand-up of the Space Force in 2019.  He told how USG non-civil space evolved from the days of Sputnik and the Cold War to new geopolitical realities after the Berlin Wall came down, and Desert Storm.  Space Force was stood up by the Trump administration, and the Biden administration re-committed to it after the administration change.  Arnie reviewed the organization and provided insight into how organizations that may be familiar, now fit in the new construct.  TRA is fortunate to have such a seasoned veteran share this story at this event, as his all-space career was intertwined with itʻs evolution in both the private and public sectors, his viewpoint meaningful on many fronts to TRW/NG careerists.
Arnie then provided updates on whatʻs happening with the burgeoning space business at Northrop Grumman.  Northrop Grumman had $36.8B sales in 2020 with $81B backlog as of year-end 2020.  With approximately 97,000 employees, it has leading capabilities in space, missiles, advanced weapons, aeronautics, and mission systems.  There are four operating sectors, which include a Space Systems sector.  This sector has approximately 25K employees, ~$8B in revenues, and is headquartered in Dulles, VA. 
Most of what we associated with TRW space (not including what was known as Mission Systems or Systems Integration) is now in the Strategic Space Systems operating business unit, headquartered in Redondo Beach, CA.  Current missions it does for what was previously SMC (the Space and Missile Systems at the Los Angeles Air Force Base) include the GEO Synchronous Space Situational Awareness Program (GSSAP), Long Duration Propulsive ESPA, Advanced EHF Payloads, SBIRS Payloads, Arctic Satellite Broadband Mission with Enhanced Polar Segment – Recapitalization, Next Gen OPIR Polar, Minotaur, and Protected Tactical Satcom. 
Arnie further discussed the ESPA Ring (EELV Standard Payload Adaptor) product, and the Mission Extension Vehicle used to extend mission life by delicately placing satellites back into a mission orbit without the use of internal fuel, extending mission life.  You can view a video of the MEV-1 Mission Profile on youtube at:  https://www.youtube.com/watch?v=_rgglvA5DdI.
NOTE:  Logged in TRA members may view the recorded video of Arnie's talk at this LINK.